We are committed to education
The Dakota Territory Air Museum is dedicated to the expansion of aerospace education opportunities for K-12 and post educational organizations in our region.  With the support of the North Dakota Aeronautics Commission and the Farstad Foundation, students can chart a path in the aviation and space industry by participating in camps, tours, classes and scholarship programs offered through the museum.
AVIATION AND SPACE CAMPS
Our aviation and space camps are a great place to bring your children or grandchildren for a fun aviation inspired learning adventure!
ACE, PACE AND SPACE CAMP LOCATIONS
Dakota Territory Air Museum
Flying Legends Hangar
100 34th Ave NE, Minot, ND 58703
(North of the Minot International Airport)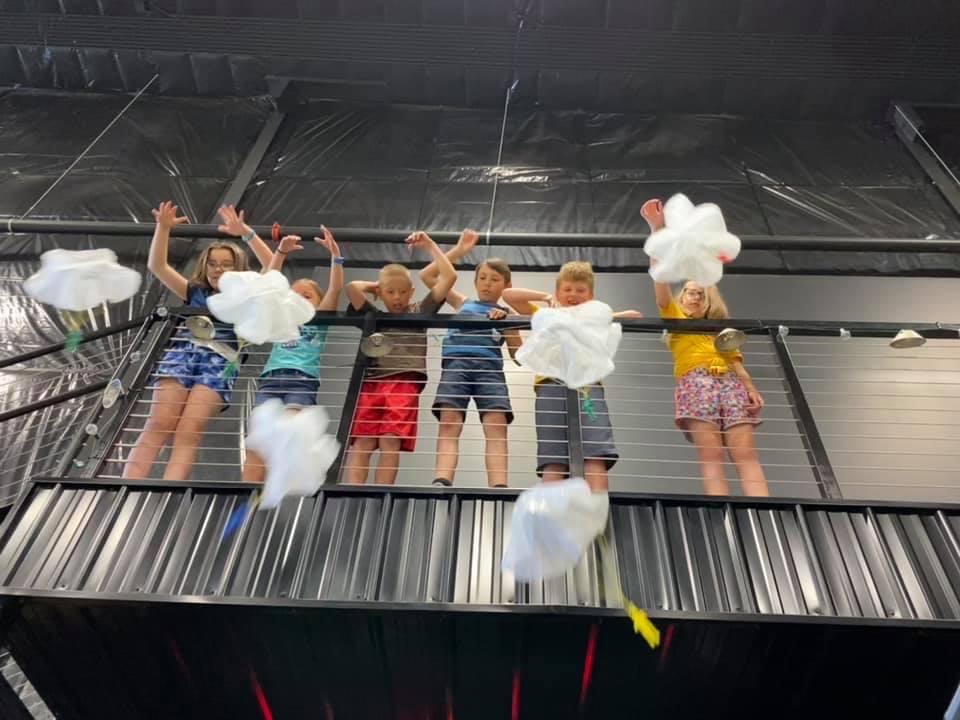 ACE Aviation Camp for 3rd & 4th Graders
ACE is an exciting aviation camp experience guided by aviation and education mentors.  The ACE program introduces 3rd and 4th graders to general aviation concepts involving fun, hands-on learning activities within the unique surroundings of the Dakota Territory Air Museum.  Kids will also enjoy up-close and personal tours of historical military and general aviation aircraft by famous aviators, Orville and Wilbur Wright, and Amelia Earhart and a museum scavenger hunt that is sure to educate and inspire!
ACE Camp Schedule
The dates for the 2023 ACE camps are:
Wednesday, June 14, 2023, 9am-noon
Friday, July 7, 2023, 9am-noon
Tuesday, July 11, 2023, noon-3pm
Space in each camp is limited to 30 participants.
PACE Aviation Camp for 5th & 6th Graders
PACE is a 5-session program designed for 5th and 6th graders with a strong curiosity for aviation!  Tapping into the leadership of pilots and aviation mentors, kids will experience in-depth aviation concepts involving fun, hands-on activities focusing on one aviation topic each session.  At the first session, each child is presented with a personalized museum Passport.  Attending all five PACE sessions will earn a child enough stamps in their Passport for an introductory flight!
2023 PACE Camp
The dates for the 2023 PACE Camp will be June 19-23, 2022 from 9am-noon each day. There will be a limit of 30 participants.
Please Note:  Your child must have completed Grade 5 to register for PACE.
CAMP Schedule
June 19, 2023: Inspired Dreams- The Science of Flight
June 20, 2023: On the Wings of Giants- The History of Aviation
June 21, 2023: So You Want to Fly- Careers in Aviation
June 22, 2023: Eye on the Sky- Weather and Navigation
June 23, 2023: Honor and Courage- Military Aviation and FLY DAY!
 *PACE Camp for 2023 is currently full.  Email us at airmuseum@minot.com to get on the wait list in the event of a participant cancellation.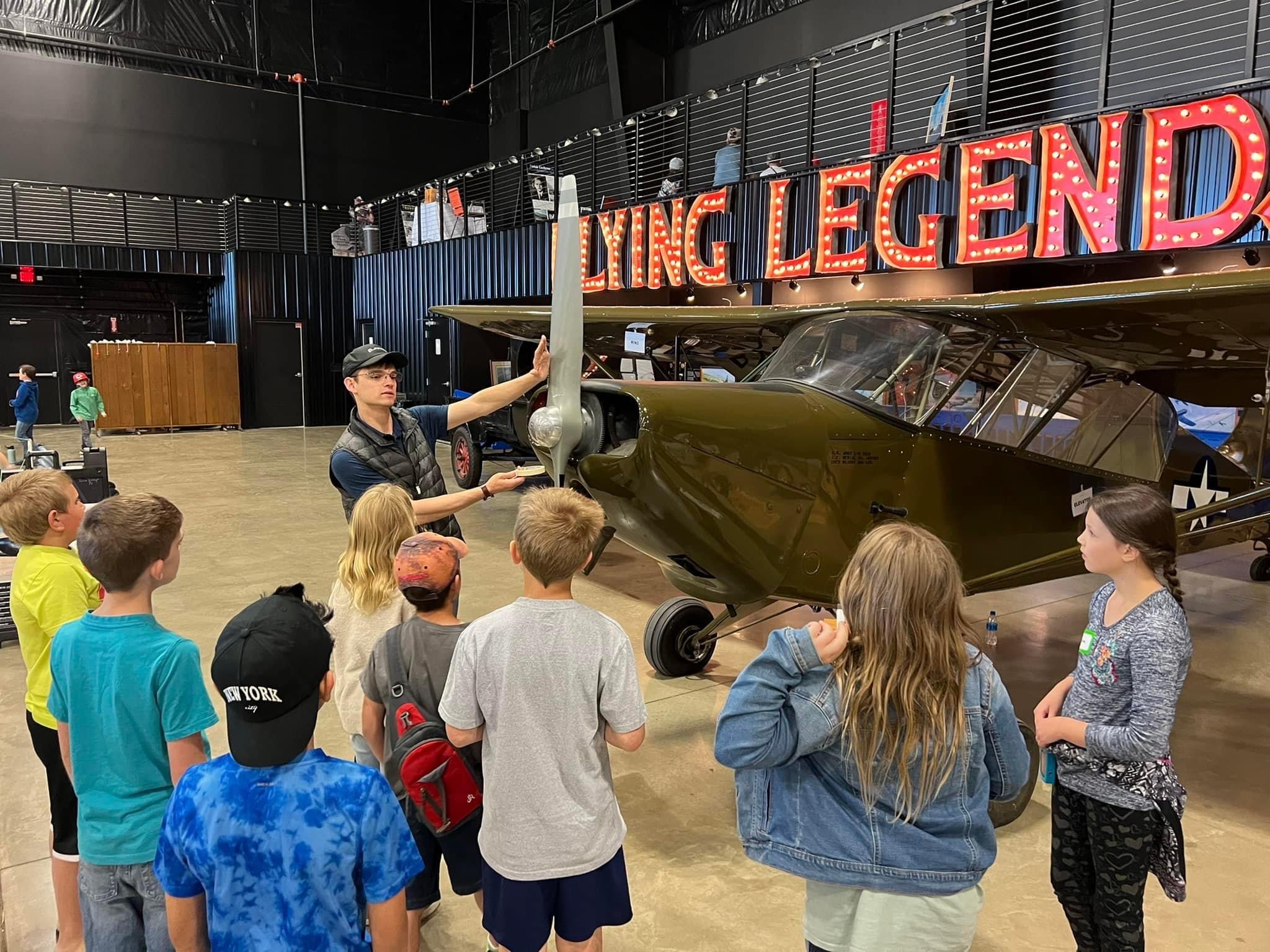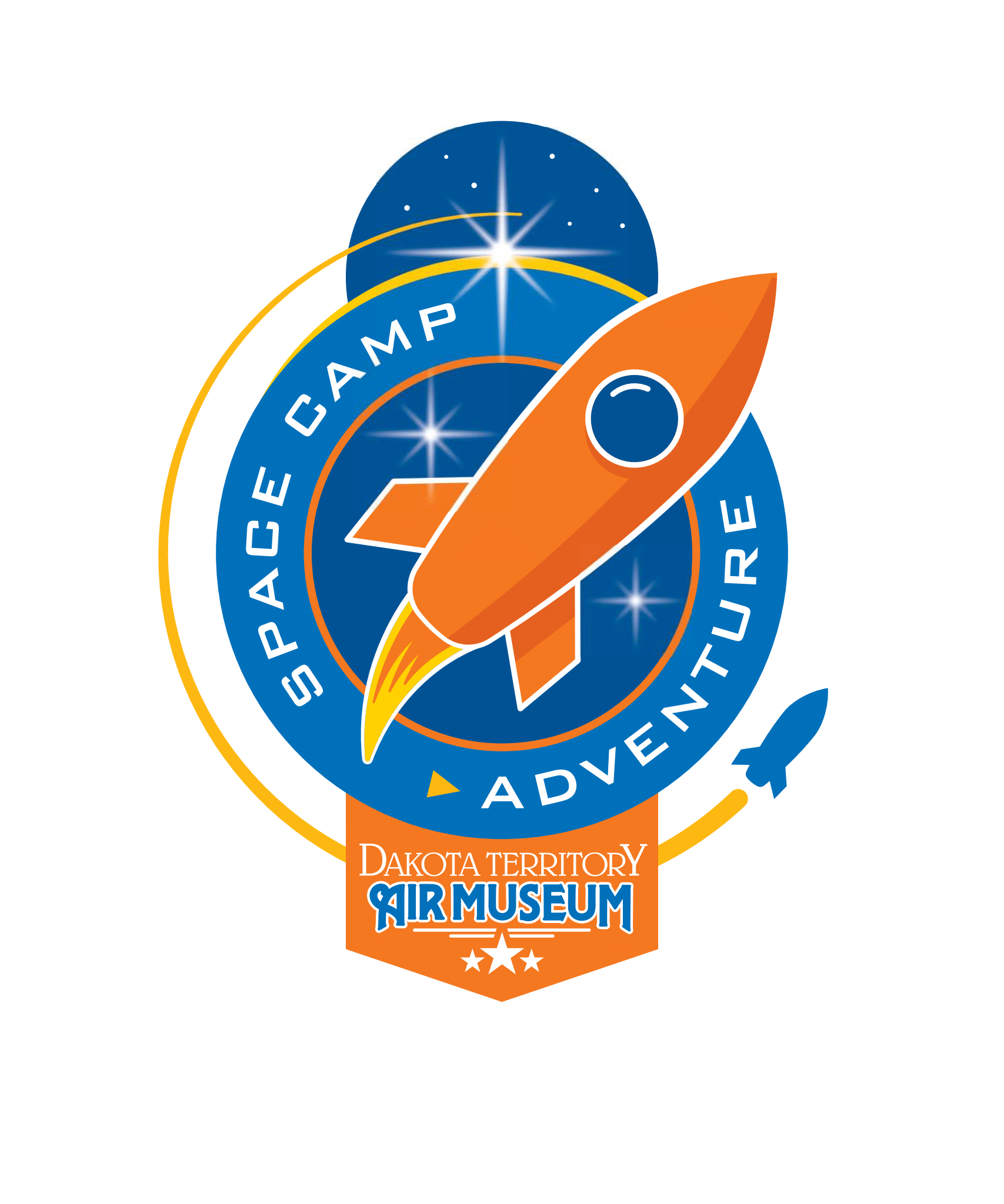 Space Camp for 3rd-5th Graders
New for 2023!  Space Camp for 3rd-5th Graders!
This camp will introduce and explore the U.S. space program with fun, hands-on activities designed to educate and inspire kids.  Topics will include a brief history of the American space program (Mercury, Gemini, Apollo, Space Shuttle, and Artemis programs), the science of rockets, and other topics in space.
*Camp will be limited to 30 participants
Space Camp Schedule
August 1, 2023 10am-noon
Subscribe
Keep up-to-date on education events!
School Tours
The Dakota Territory Air Museum offers guided tours for school groups and other groups for much of the year.  Our guided tours provide groups with an engaging, interactive and inquiry-based experience.  Self-guided tours can also be arranged.   Thanks to the generosity of the North Dakota Aeronautics Commission, school tours are FREE of charge for grades Preschool-12.  For more information about scheduling a tour and date availability, please contact the museum at 701.852.8500 or via email at airmuseum@minot.com.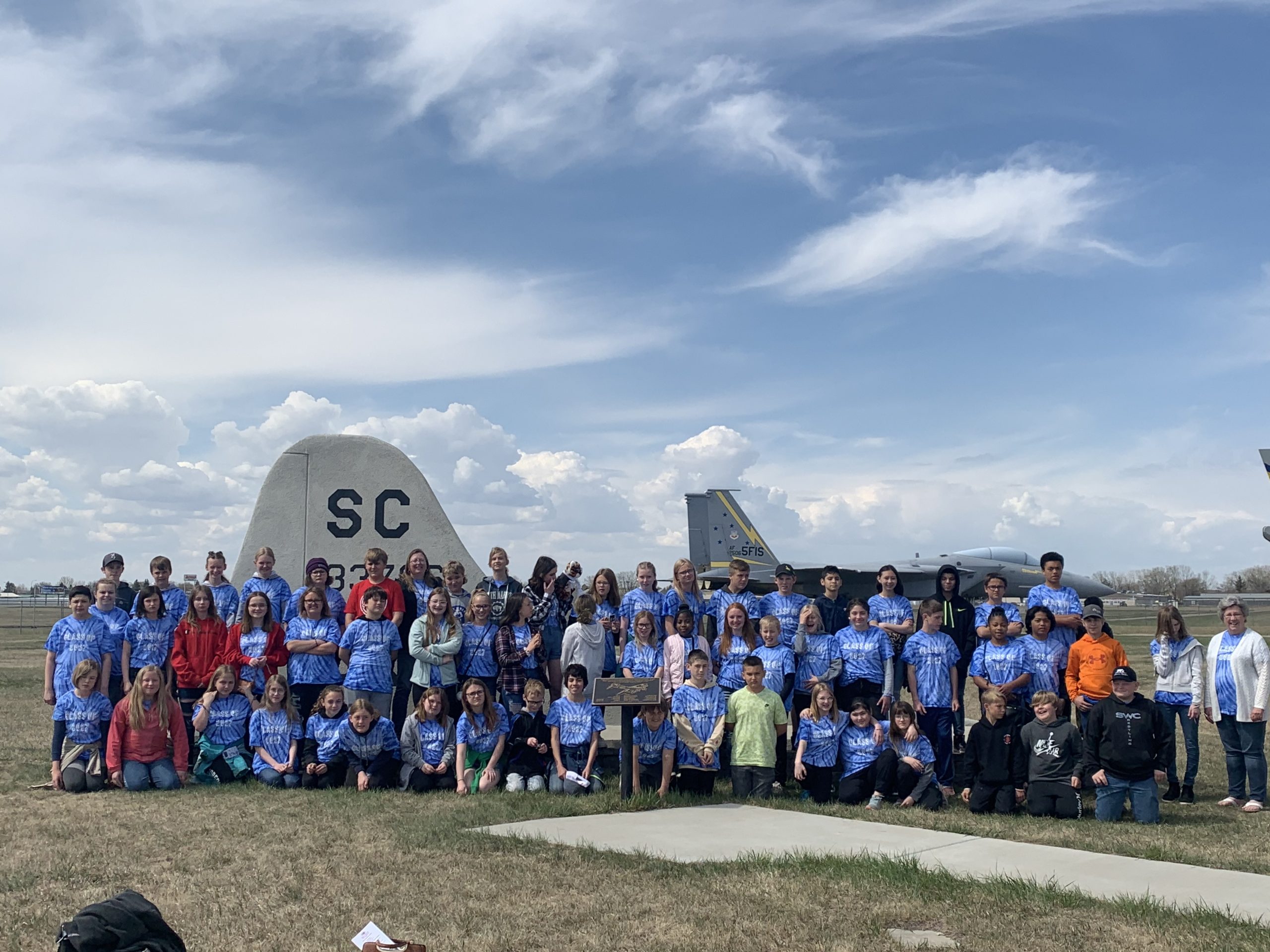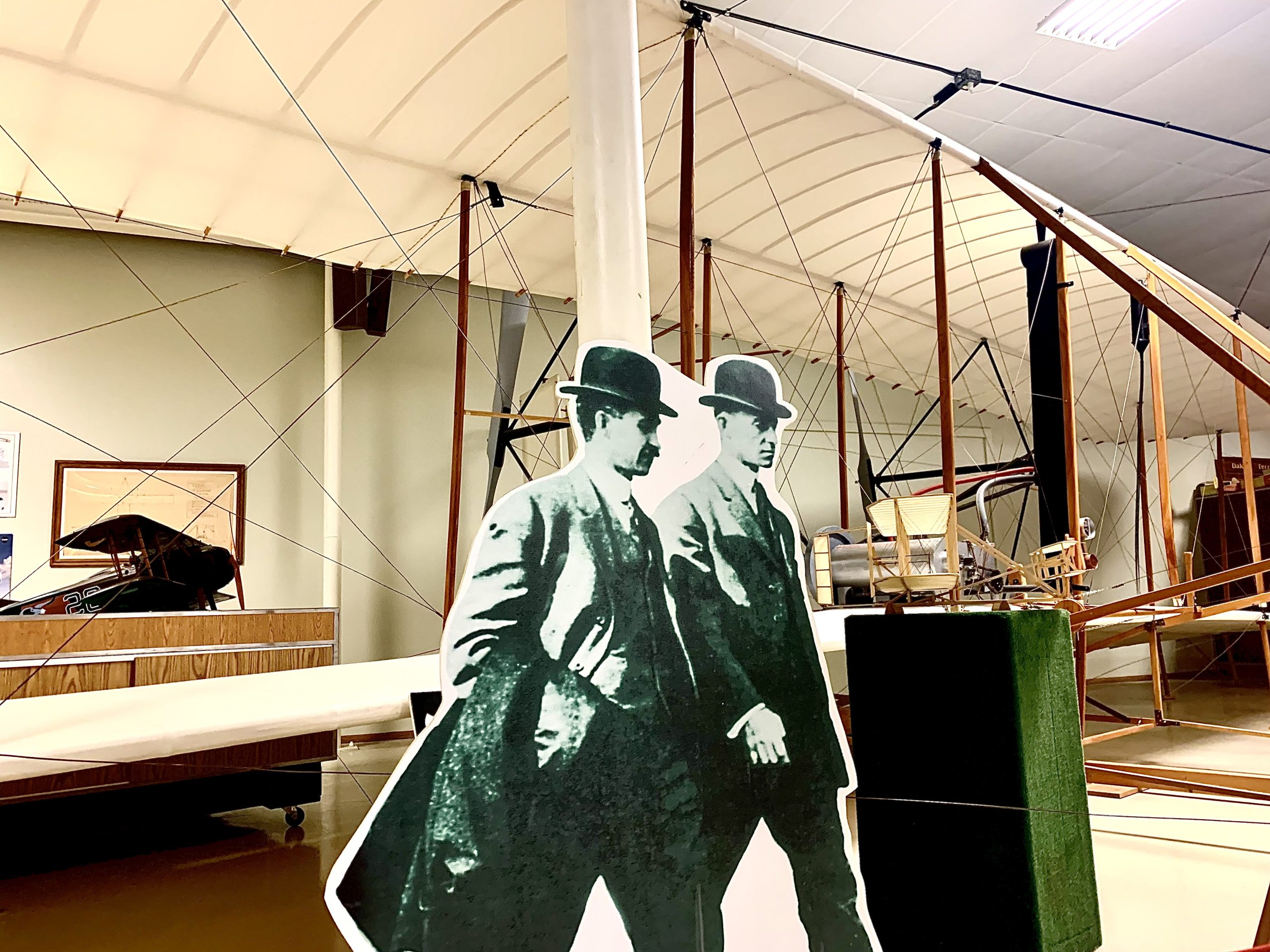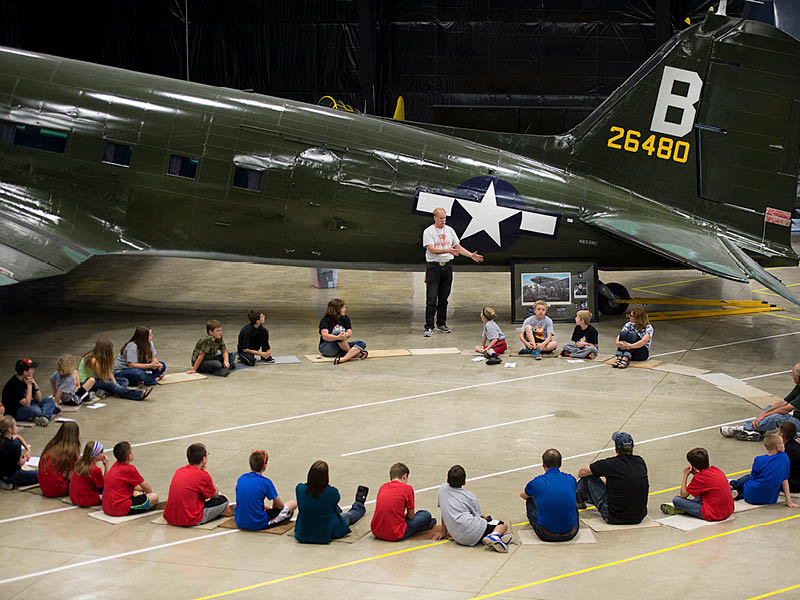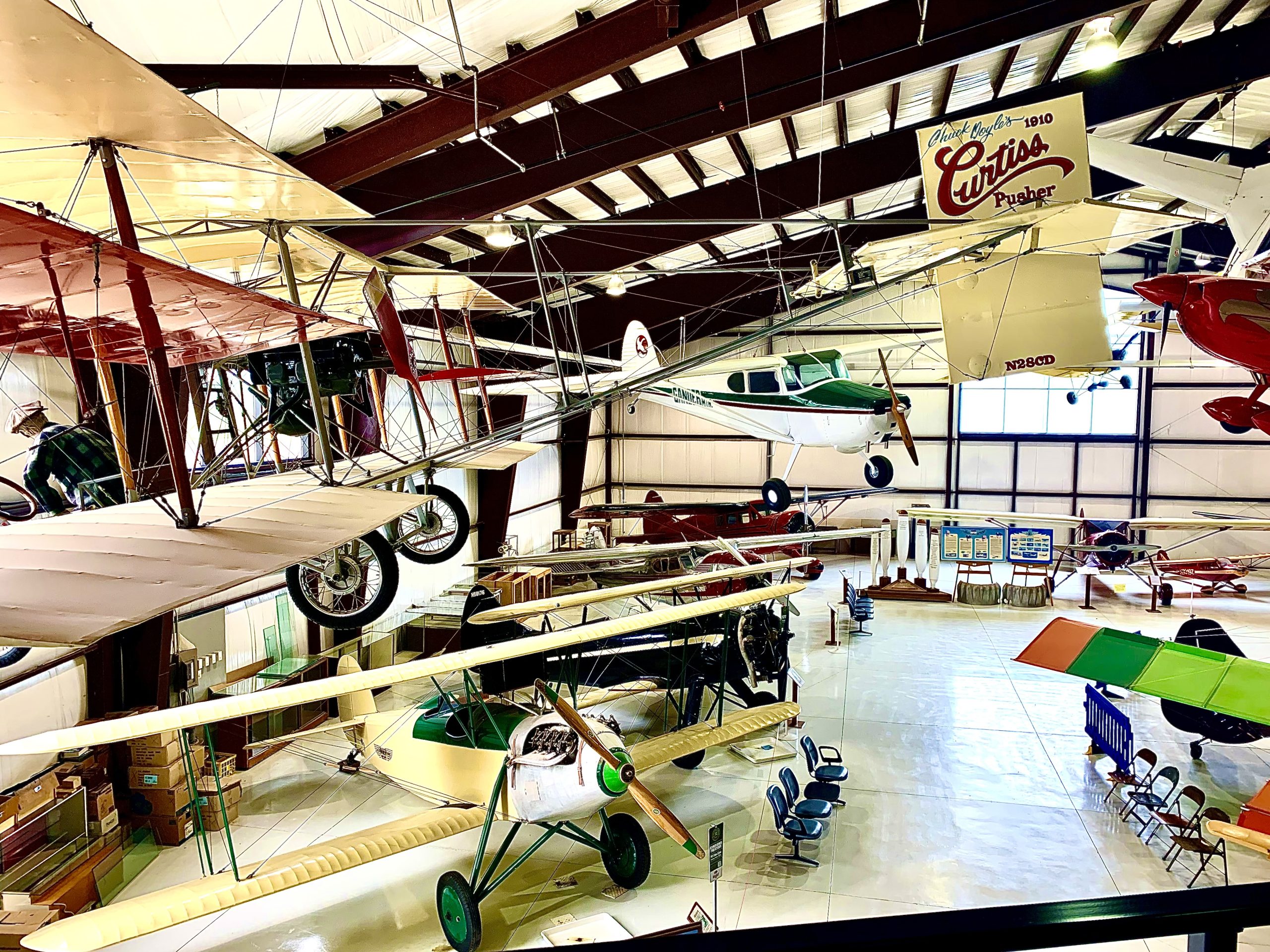 Aviation Scholarship Program
With financial support from Jeff Farstad, the Dakota Territory Air Museum is proud to offer annual scholarships to students taking part in aviation education.
Scholarships Available
Established in 2016, and administered by the museum's education committee, the $25,000 annual scholarship award includes:
$2,500 to the ACE Program – Aviation Camp Experience for 3rd & 4th graders
$2,500 to the PACE Program – Passport Aviation Camp Experience for 5th & 6th graders
$20,000 for eight (8) $2,500 scholarships that include:
Five (5) scholarships for flight training toward solo certification
C-150 rental at $160/hr = 15.6 hours of flight training
Three (3) scholarships held in reserve for alternative awards to include:
A&P (Airframe & Powerplant) Certification
Flight Nurse Training
Air Traffic Control (ATC)
Trade School
SCHOLARSHIP GUIDELINES
Scholarship awards are based on financial need, stated desire, and viability of non-flight training related plan.
Funds are to be used by the end of the calendar year in which the scholarship is awarded. Any unused funds will be retained for future scholarships.
Funds may be disbursed for approved aviation related educational needs such as ground training and written exams.
Funds may be approved for use at satellite training facilities.
Applications must include three endorsements that address need, desire and work ethic.
Applications will be accepted beginning December 15th through April 1st.
Scholarships will be awarded no later than April 15th.
2022 SCHOLARSHIP WINNERS
Congratulations to the following winners of the Dakota Territory Air Museum's 2022 Aviation Scholarship Program!
Zane Wahlstrom
Konrad Wehrmeister
Collin Espeseth
Carter Johnson
Thomas M. Sando
Benn Bonebrake
Jenna Grindberg
Ciro Oswaldo Cea
Brandon Christman
Titus Lee
Darin Roth
Hudson Coleman
Ellia Wilson
Location
100 34th Ave NE
PO Box 195
Minot, ND 58702-0195
Contact
(701) 852-8500
airmuseum@minot.com

Hours
We are now CLOSED for the 2022 season!
Opening Day for the 2023 season will be May 13, 2023!
Seasonal Hours (Mid-May to Mid-October):
Monday: 10am-5pm
Tuesday: 10am-5pm
Wednesday: 10am-5pm
Thursday: 10am-5pm
Friday: 10am-5pm
Saturday: 10am-5pm
Sunday: 1pm-5pm
Admission
5 & under Free
6-17 - $5
Adults - $10
Family* - $20
Active-Duty Military Members- Half-off regular admission
School groups (and other groups of ten or more) are welcome by appointment (weather-permitting). Please contact us by email at airmuseum@minot.com or by calling at 701-852-8500.
*Family is considered parents and their immediate children under the age of 18.  Extended family members will need to pay separate admission.