Congratulations to Jeffrey Holowienko of Erie, Pennsylvania!  He is our 2022 grand prize winner of the Piper J-3 Cub!
Thank you to all of you who supported the museum through the annual sweepstakes.  With your support, we can continue "honoring the men, women and machines that have impacted the rich history of aviation".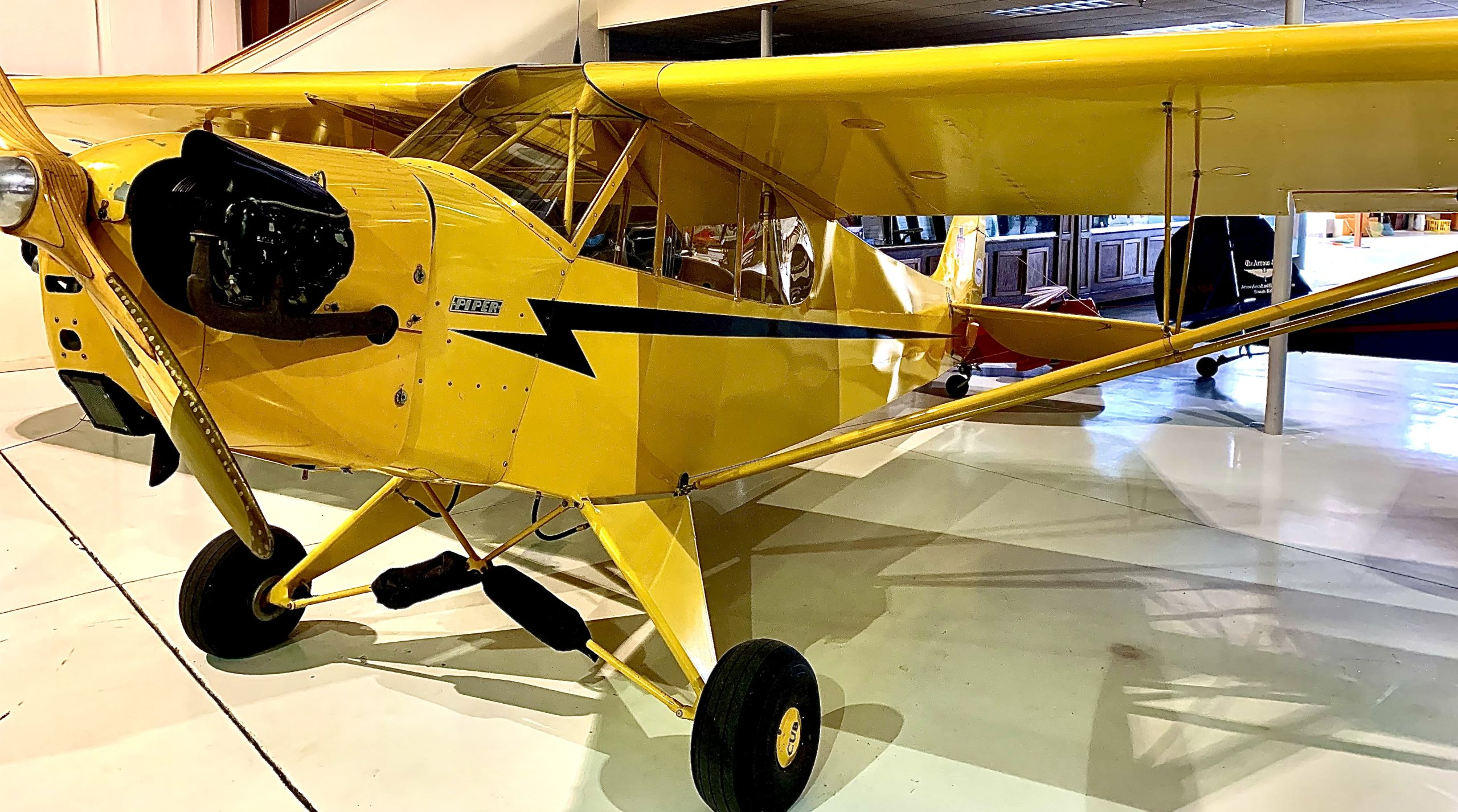 1945 J-3 C-65, TT 4818, Engine 1186 SNEW, 231 SMOH, 161 STOH. New sealed lift struts 2012, 200 hours since new fabric. Always hangared.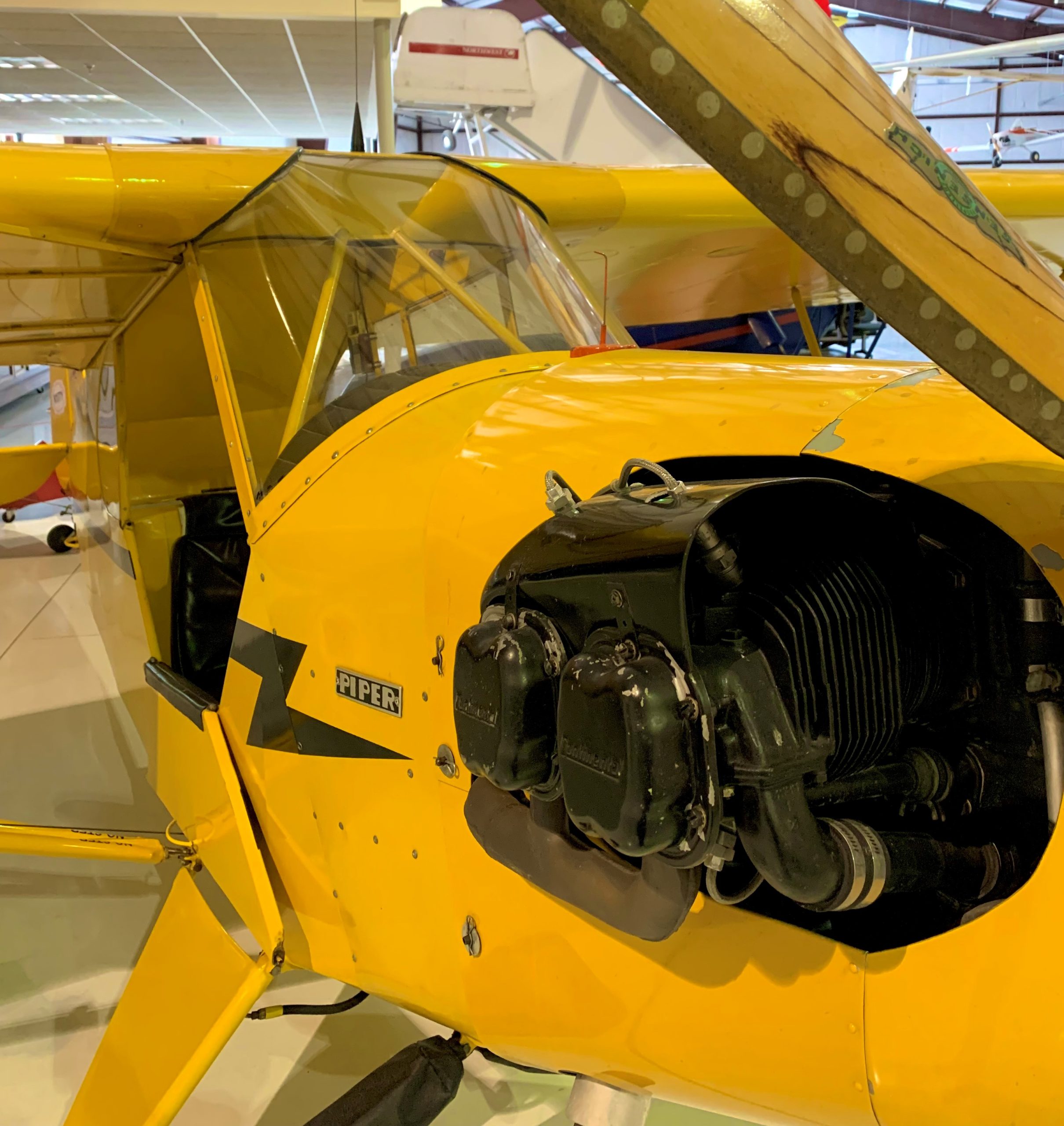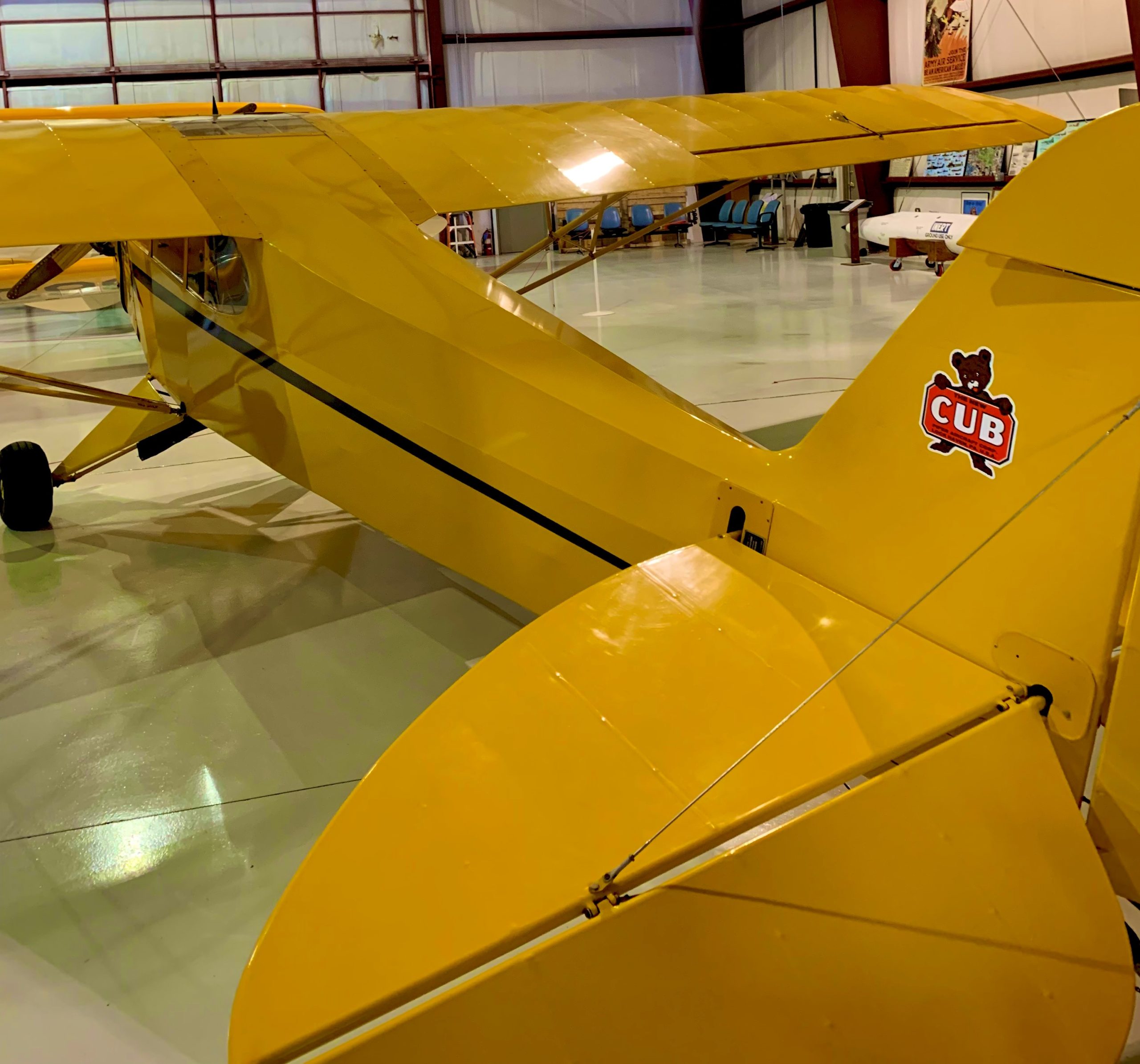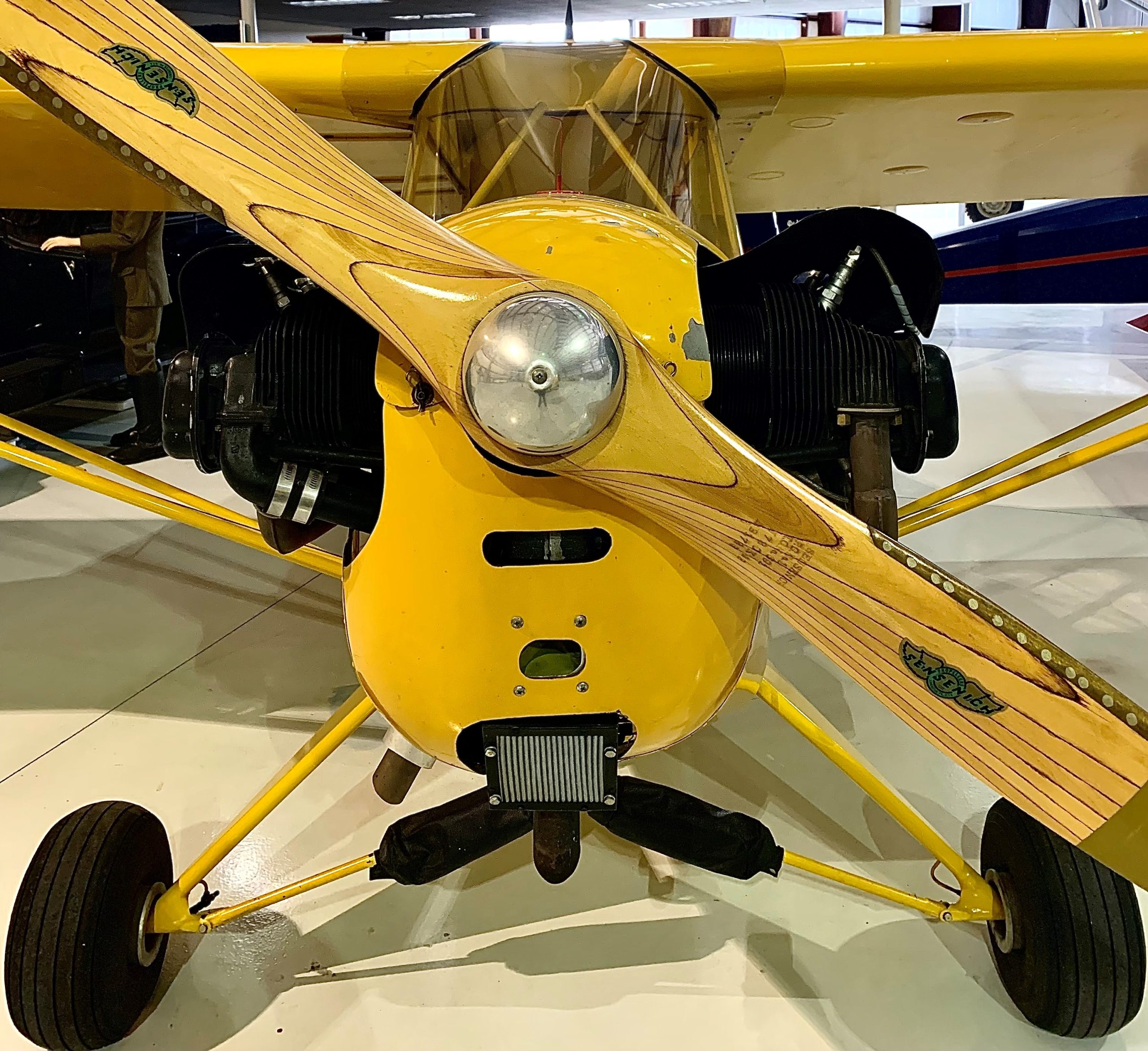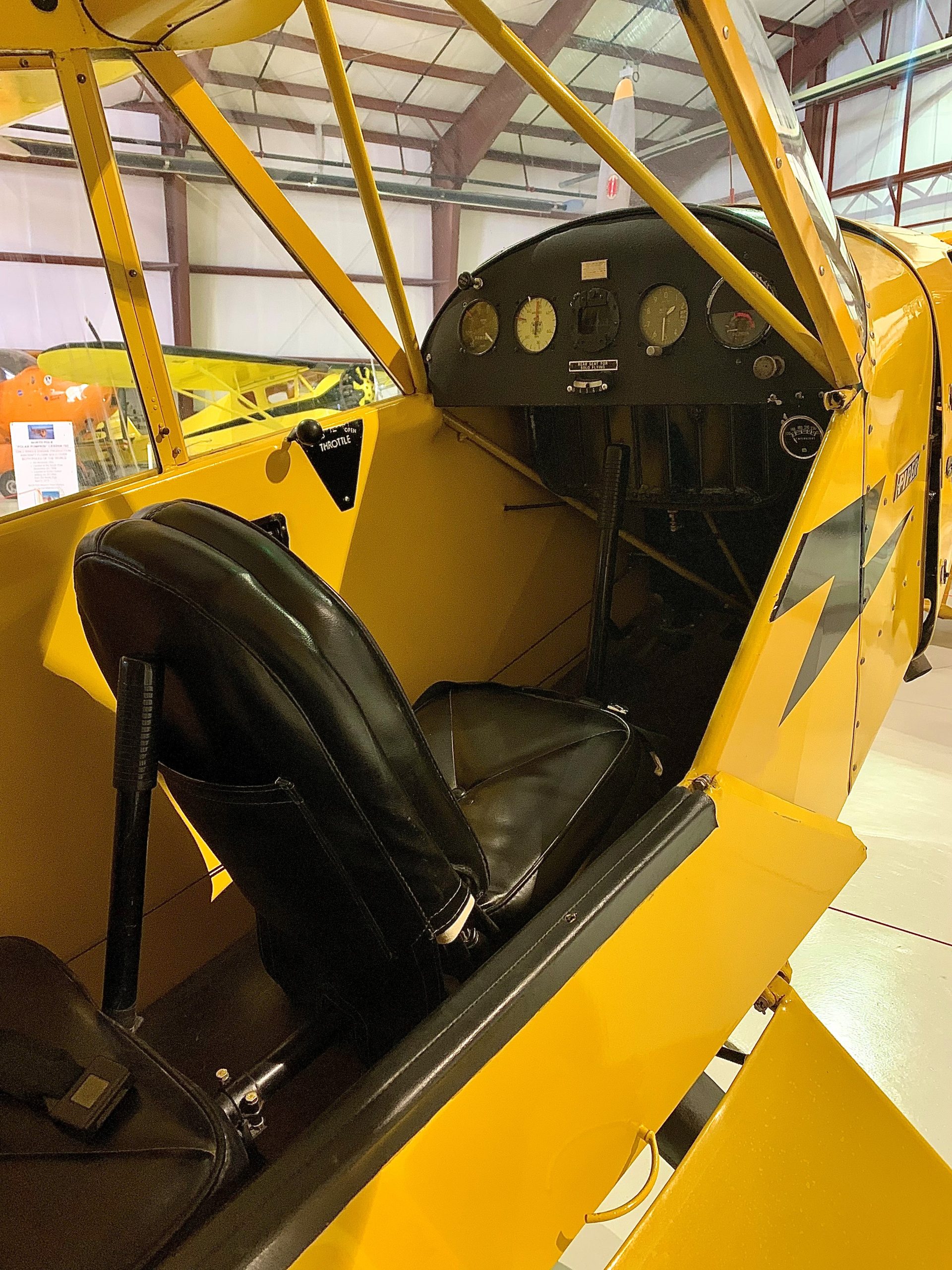 25 Leather Bomber Jackets will be given away, 1 per week for 20 weeks every Friday beginning April 1st through August 12th plus 5 at random during that time period.
2022 Sweepstakes is now SOLD OUT!
2022 Sweepstakes Drawing Info
The earlier you enter, the greater chance you have to win. Here's how!
How To Enter
Sweepstakes entries are $50/each, limited to 4,000 paid entries.
Ways to Enter:
Purchase entries online – most major credit cards are accepted.
Phone orders are also accepted with credit card.
If you prefer to purchase tickets by mail, contact the museum and we will mail them directly to you.  Upon receipt, please fill the tickets out and return to the museum with your payment.
website: www.dakotaterritoryairmuseum.com
Email: airmuseum@minot.com
Phone: 701-852-8500
Mail: Dakota Territory Air Museum
PO Box 195
Minot, ND 58702
The Grand Prize
 A Classic 1945 J-3 Cub OR $20,000 Cash, Winner's Choice!
The Grand Prize Sweepstakes drawing will be held Saturday, August 13, 2022, at 4pm CST, at the Dakota Territory Air Museum, 100 – 34th Ave NE, Minot, ND. You need not be present to win. Winners will be selected by random drawing from all entries. See Sweepstakes Rules on our website.
Thank you for your support of the Dakota Territory Air Museum!
Your entries help fund our education programs, facilities, displays, and more.
We are a 501c3 non-profit organization.
"Preserving the past to educate and inspire today!"
About Our Sweepstakes
Since 1997, the Dakota Territory Air Museum has given away 25 aircraft through its Annual Sweepstakes program!  We are ready to give away our 26th airplane, a Classic J-3 Cub!  Plus, 25 museum leather bomber jackets will be given away in 19 weeks – one every Friday beginning April 1st – August 12th and random drawings for 5 more!  The Sweepstakes is the primary yearly fundraiser for the museum. We need and appreciate your continued support to keep aviation history alive! Thank you, Dakota Territory Air Museum
DTAM 26th Annual Sweepstakes entries must be received no later than 5:00 pm on the day prior to each jacket drawing to be eligible to win that week.
Each Dakota Territory Air Museum Jacket winner remains eligible for all other drawings including the Grand Prize!
All Sweepstakes entries received by  Saturday, August 13, 2022, are eligible for the Sweepstakes Grand Prize unless entries are sold out prior to the drawing date/time. You need not be present to win. All winners will be selected by random drawings from entries.
2022 Weekly Jacket Prize Winners
Week 1:  Terry Milford, McMinnville, Tennessee
Week 2:  Kurt Schmelz, Madison, Wisconsin
Week 3:  Daniel Brett, Salt Lake City, Utah
Week 4:  Ronald Komin, Ingleside, Illinois
Week5:  Bill Pratt, Hinsdale, Montana and Mark Gulbrandson, Tucson, Arizona
Week 6:  Conrad Lapp, Boise, Idaho
Week 7:  Kenneth Taylor, Seminole, Oklahoma
Week 8:  Allen Lewis, Rutledge, Tennessee
Week 9:  Howard R. Smoot, Blythe, California
Week 10:  Ted Johnson, South Bend, Indiana
Week 11:  McKenzie Tompkins, Minot, North Dakota and Daniel J. Moose, Newfolden, Minnesota
Week 12:  Morley Hamilton, Wawota, Saskatchewan, Canada
Week 13:  Allen Olson, Burlington, North Carolina
Week 14:  Jerald Gartman, Morehead City, North Carolina
Week 15:  Colin Griffiths, Redland Bay, Queensland, Australia
Week 16:  Alan Laudani, Bay City, Oregon
Week 17:  Irvin Wroblewski, Elba Nebraska and Edward Haugen, Portland, North Dakota
Week 18:  Kevin Conlon, Lake Geneva, Wisconsin
Week 19:  Nathan Green, Holland, Michigan and Cynthia Turnbull, Topeka, Kansas
Week 20:  Devin Rich, Grand Junction, Colorado and David Fosland, Puyallup, Washington
2022 Sweepstakes is now SOLD OUT!
Subscribe
and find out the latest on the sweepstakes!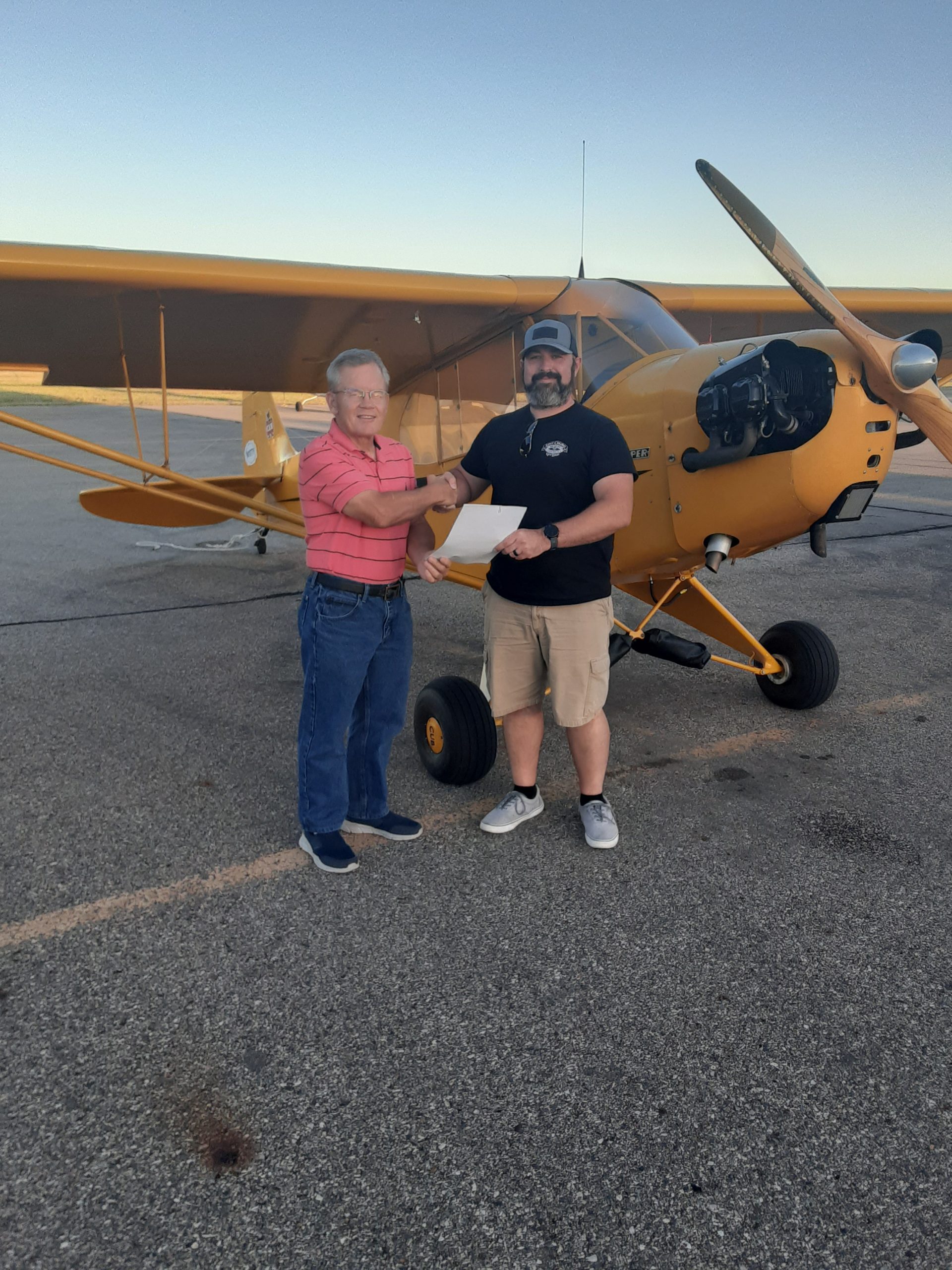 2022
Jeffrey Holowienko
Erie, Pennsylvania
1945 J-3 Piper Cub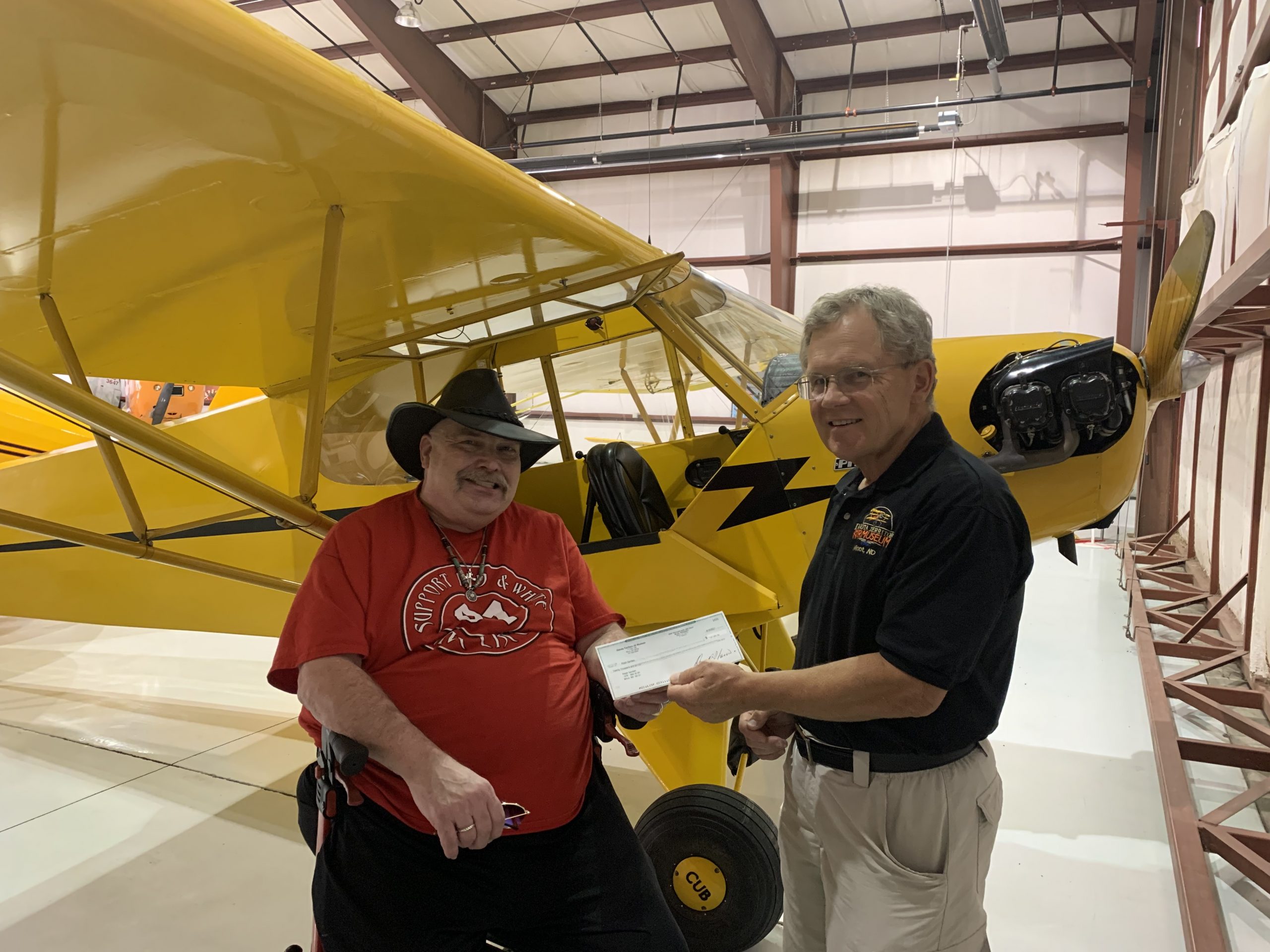 2021
Ralph Serdahl
Minot, North Dakota
1945 Piper J-3 Cub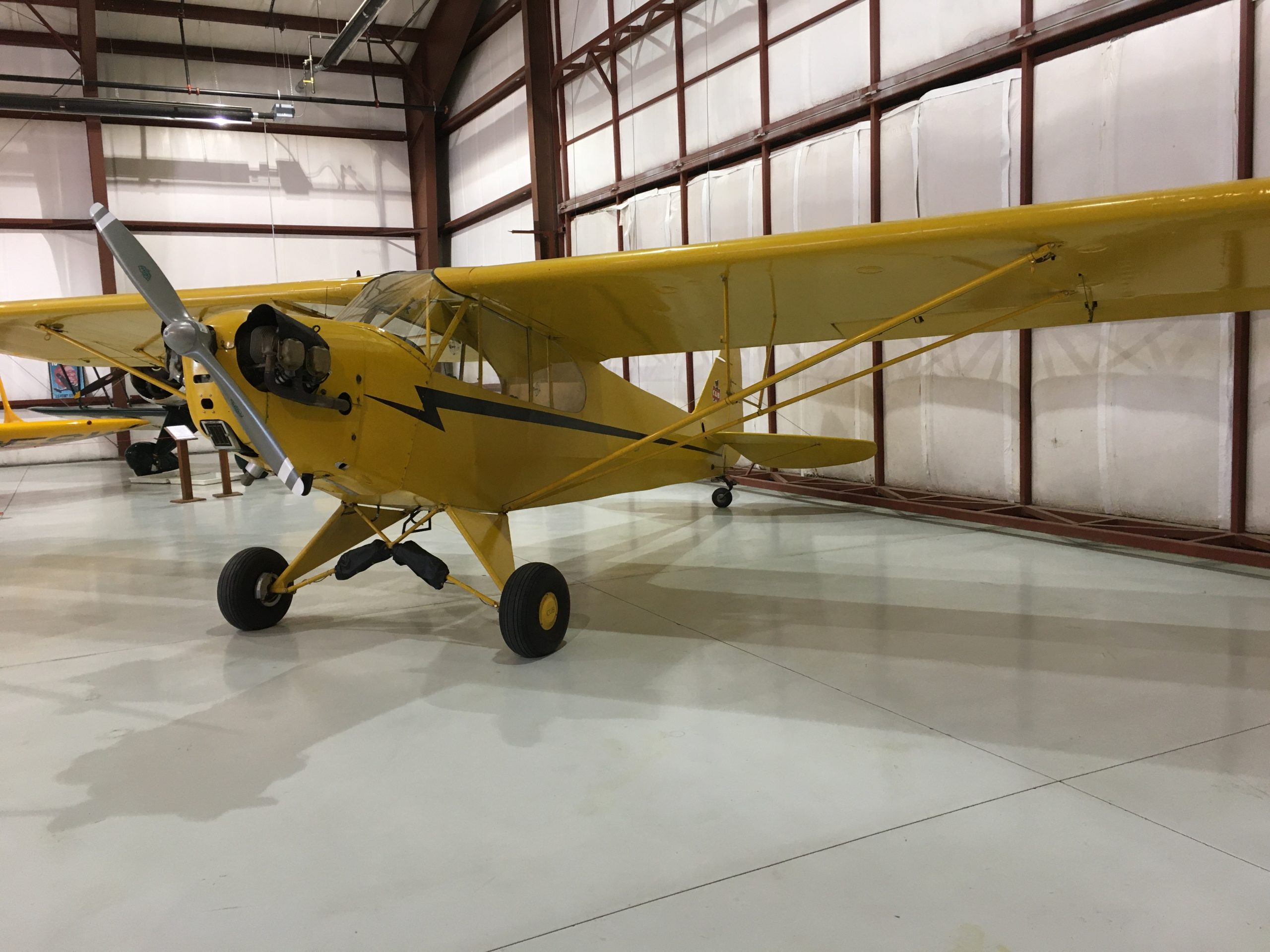 2020
Jeff Melau
Rhinelander, WI
1946 Piper J-3 Cub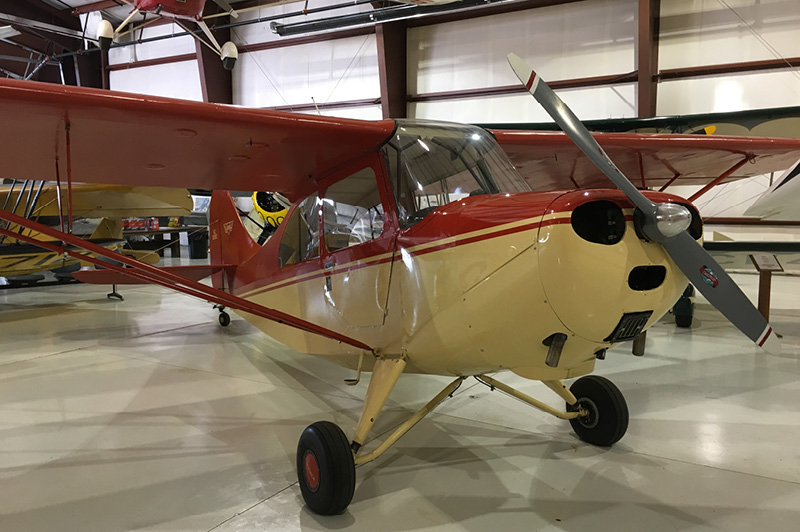 2019
Tim Merhar
Colorado Springs, CO
1947 Aeronca Champ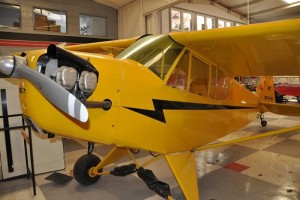 2018
Todd Mixell
Brooklyn Park, MN
1946 Piper J-3 Cub – N92470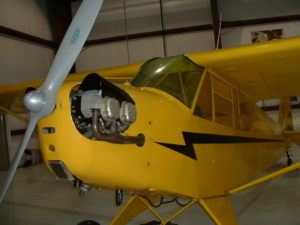 2017
David Bronson
Kirkwood, NY
1946 Piper J-3 Cub – N92470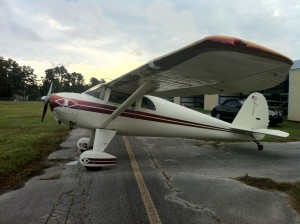 2016
Kenneth Miglionico
Beavercreek, OH
1946 Luscombe 8E – N1750K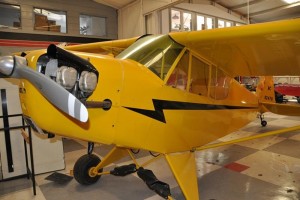 2015
Rodney Anderson
Lake Preston, SD
1946 Piper J-3 Cub – N92740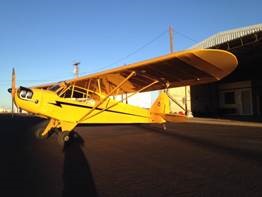 2014
Ashley Rindel
Crosby, ND
1946 Piper J-3 Cub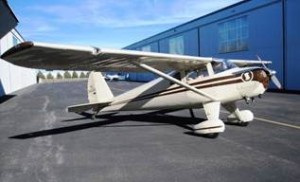 2013
Ryan Carson
Cedar Crest, NM
1947 Luscombe Silvair 8E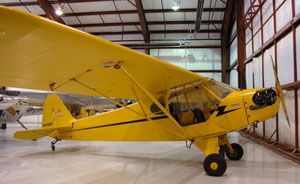 2012
Kurt & Misty Winker
Los Lunas, NM
1942 Piper J-3 Cub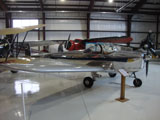 2011
Doug Rued
Minot, ND
1946 Ercoupe 415D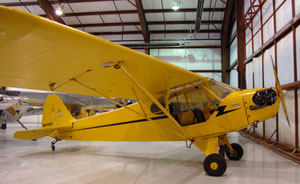 2010
Chuck Doyle
Webster, MN
Piper J-3 Cub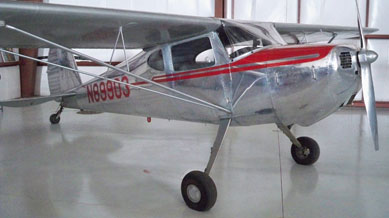 2009
Elena Ivanovski
Sydney, Australia
Cessna 140

2008
Becky & Bob Herman
Williston, ND
Ercoupe N2594H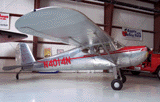 2007
Conrad Hoffman
Madison, SD
Cessna 140 N4014N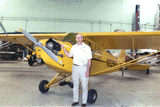 2006
Joseph Grote
Vancouver, WA
Piper J-3 Cub N22957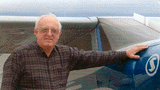 2005
Roger Tretera
Greencastle, IN
Luscombe N7028M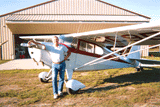 2004
Tom Rozanski
Lancaster, NY
Aeronca Chief N9502E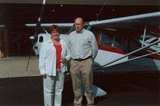 2003
Cheryl Chase
Hebron, ND
Aeronca Chief N9502E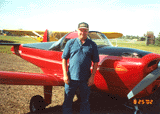 2002
Jack Anderson
Burlington, ND
Ercoupe N2454H
2001
Spensor Anderson
Minnesota
TaylorCraft N36146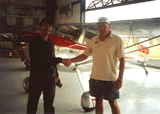 2000
Tony Wilcox
Glenburn, ND
Cessna 140 NC2265V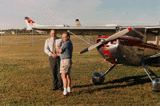 1999
Marty Topper
Oregon
Cessna 140 NC2265V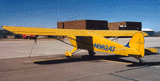 1998
Gene Arndt
Fergus Falls, MN
TaylorCraft N96247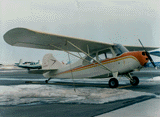 1997
Richard Fugleberg
Portland, ND
Aeronca Champ N6035V
Location
100 34th Ave NE
PO Box 195
Minot, ND 58702-0195
Contact
(701) 852-8500
airmuseum@minot.com

Hours
We are now CLOSED for the 2022 season!
Seasonal Hours (Mid-May to Mid-October):
Monday: 10am-5pm
Tuesday: 10am-5pm
Wednesday: 10am-5pm
Thursday: 10am-5pm
Friday: 10am-5pm
Saturday: 10am-5pm
Sunday: 1pm-5pm
Admission
5 & under Free
6-17 - $5
Adults - $10
Family* - $20
Active-Duty Military Members- Half-off regular admission
School groups (and other groups of ten or more) are welcome by appointment. Please contact us for more information.
*Family is considered parents and their immediate children under the age of 18.  Extended family members will need to pay separate admission.